Receiving a bouquet of delivered flowers from your significant other can be one of the best feelings in the world. However, these feelings of joy can soon turn to sadness - unfortunately, fresh flowers can't stay in bloom forever. A great way to preserve the memory or to continue to enjoy specific flowers is to press or dry them and use the blossoms to create a variety of items ranging from art for your walls to jewelry. There are plenty of ways to preserve these mementos and most can be fun activities for you to do with your friends or children.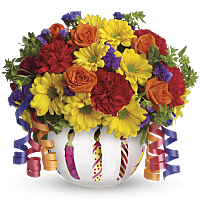 1. Make your own stationary or cards
A great way to keep flowers in mind for longer is to use certain blooms to create your very own stationary or specialty cards to gift to friends or family, MarthaStewart.com reports. Stewart made her cards using pressed pansies and violas, though you could opt to create cards out of a variety of different flowers - use what you like best.
After you find the perfect blossoms, you'll need to pick up medium-to heavy-weight paper or blank pre-made cards in colors that will go nicely with your chosen flowers. Other materials needed include a pencil, tweezers, a small paintbrush and clear-drying glue.
When all the materials are gathered, take the paper and fold it into a single-fold or an accordion-style sheet card using the pencil to make sharp creases, the news source reports. Next, arrange the flowers in a style you like on a separate piece of paper and then use the tweezers to carefully lift each flower. Once lifted, take the paint brush, dip it in the glue and put a small drop of it on the back of each bloom. Place the flowers down one at a time on the card and then let the flowers dry before moving or touching them. Now you'll have your very own cards that recipients are sure to appreciate.
2. Homemade candles with dried flowers
Projects using dried flowers are another great way to continue to enjoy your flowers after they have bloomed. Frontiercoop.com reports a great use for nice smelling dried flowers is homemade candles. For this procedure you can either get candle molds and wax and add in your dried flowers to the mix for a lovely look, or you can add the dried blossoms onto candles you already have. For the latter project, start by laying the crushed dried flowers on wax paper. Then pour a little melted wax over the flowers and roll the candle in the flowers - this will help them stick.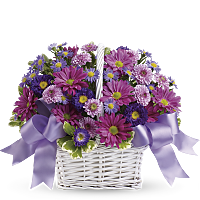 3. Make a pressed flower coaster
Do you have a housewarming party coming up? Why not gift your friends with a present that comes from the heart? According to the news outlet, a great present to offer friends and family are homemade pressed flower coasters.
For this DIY project you'll need two glass squares for each coaster, pressed flowers, tweezers, non-water-based clear-drying craft glue, a toothpick or small paintbrush, binder clips, one-fourth-inch-wide silvered-copper-foil tape, scissors and a pencil. This may seem like a lot of tools, but the procedure is quite simple, the news source reports.
First, have a professional cut 1/8-inch-thick glass into 3 1/2 inch squares with the edges sanded. Once you have the glass, you can begin designing the layout of the flowers on a separate piece of paper. When the design is perfect, grab the tweezers and pick up the flowers and then use the brush to dab each one individually with glue, then stick the blooms down on the glass and let dry. Carefully place the other piece of glass on top and press the two together to secure the flowers. To seal the coasters use the binder clips to hold them together and then place the end of the metal tape along an edge of the glass and wrap it around the entire perimeter - moving the clips along as you go. Overlap the edges slightly and then cut the tape with scissors. Push the wire in tightly by pressing the pencil along the edges until smooth.
Other dried flower DIY projects including creating herbal bath scents or homemade paper.