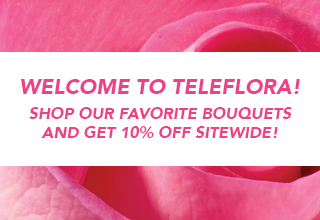 Every flower color from a deep red to a bright yellow offers a rich and meaningful story. The flower colors you choose for a bouquet can be as important as the types of flowers used in an arrangement. Read on to learn the meaning of your flower colors.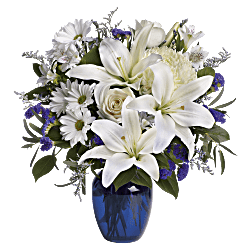 Blue Flowers
The pale blue hues calm worries and preoccupation. Blue represents peace, openness, and serenity. Fresh floral arrangements filled with blue flowers offers a cooling antidote to anxiousness. Shop for blue flowers.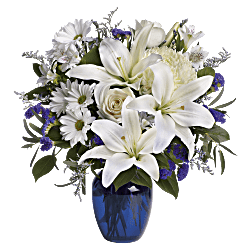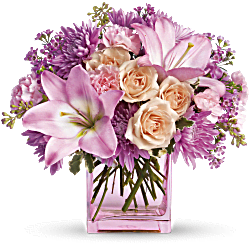 Pink Flowers
Pink flowers represent grace, gentility, and happiness. Regardless of the shape of the flower – from the tight, small buds of a pink garden rose to the delicate, open petals of a pink peony in full bloom – pink blossoms convey youth, innocence, and joy. Shop for pink flowers.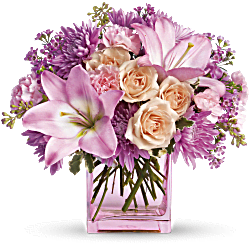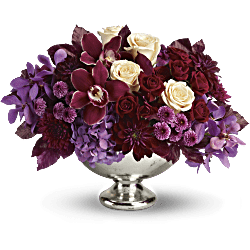 Purple Flowers
With its origins tied to royalty and ceremony, purple flowers represent dignity, pride and success. Whether grouped alone in a bold range of rich hues or mixed in with other colors to provide depth and contrast, an arrangement filled with purple blooms represents accomplishment and admiration. Show for purple flowers.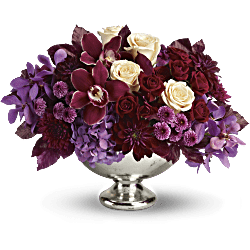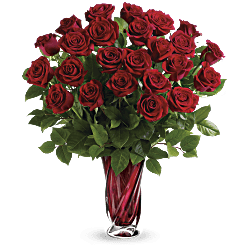 Red Flowers
There's an indisputable energy to the color red – an energy that has the power to transform an otherwise unassuming flower. Red flowers represent desire, strength, and passionate love. With beauty, courage and heat as its symbolism, it's no surprise that a bouquet filled with rich, red blooms knows no restraint. Shop for red flowers.