MOMS ACROSS AMERICA RANK THEIR TOP 10 LIST OF
"WHAT MAKES BEING A MOM THE TOUGHEST
JOB THEY'LL EVER LOVE"
National Mother's Day Survey Reveals the Top States with the Toughest Moms, the Most
Inspiring and Tough Celebrity Moms, and What Tough Moms Want on Their Special Day
LOS ANGELES (April 25, 2016) – In honor of the countless ways mom inspires us to reach our full potential, Teleflora partnered with Momtrends Media to survey real life moms and mom bloggers across the country on the toughest job they'll ever love... Motherhood. The results? Balancing a career with being a mom topped the charts as the #1 toughest part of being a mom today. Despite the self-admitted challenge of striving to juggle it all, New York ranked #1 out of all the states with the most tough moms in the country. And just as the Presidential race heats up, moms were unified in their votes to recognize some of America's leading female political figures who are top of mind... namely Michelle Obama, Hillary Clinton, and Melania Trump who made the Top 10 list of inspiring "Tough Celebrity Moms" of our era.
The Top 5 States with the Most "Tough Moms" based on the volume of survey feedback received are:
New York
Florida
California
Texas
New Jersey
The Top 10 Things that makes "Being a Mom the Toughest Job You'll Ever Love" are:
Balancing a career with being a mom
Juggling the day-to-day, including shuttling my kids to school and all of their extracurricular activities
Disciplining my children
Forgetting to take care of myself
Making sure my children do their homework and get good grades
The never-ending illnesses that get passed on to you
I haven't slept through the night since my kids were born
Mopping up the bodily fluids
Keeping my kids away from drugs and alcohol
Mommy cliques
The Top 10 "Toughest Celebrity Moms" of our era ranked by fellow moms are:
Jennifer Garner (Actress)
Michelle Obama (First Lady)
Jillian Michaels (Personal Fitness Trainer)
Hillary Clinton (Candidate for the Democratic nomination for President of the U.S. and Former U.S. Secretary of State)
Kristin Cavallari (Television Personality)
Charlize Theron (Actress)
Gabrielle Reece (Professional Volleyball Player, Sports Announcer, Model)
Melania Trump (Wife of Candidate of the Republican nomination for President of the U.S., Former Model)
Beyoncé (Singer/Songwriter)
Kris Jenner (Television Personality)
When asking moms to share advice on "The one thing no one tells you about being mom?"
53% of moms said, "You'll learn from your children just as much as they will learn from you."
23% admitted, "Being a mom is tough!"
10% revealed, "Pregnancy causes memory loss."
14% shared other personal affirmations conceding that while "motherhood is never a perfect recipe, the infinite love you have for your children will surmount any challenges you face along the way."
As for what moms want this Mother's Day as the perfect way for their children to say, "Thank you for a job well done:"
45% want "flowers with a loving note and something homemade."
35% want "flowers and their kids to shower her with hugs and kisses."
16% "don't need anything; their children show her love every day."
4% want "flowers and a lavish gift from her children and husband or partner."
A mixed bouquet of flowers ranked at the top of the charts amongst 62% of moms polled. So don't forget to delight your #OneToughMother and surprise her with a reason to celebrate this Sunday, May 8, 2016!
As a special tribute to moms everywhere this Mother's Day, please visit Teleflora's new "One Tough Mother" video ad https://youtu.be/ESNw1VC67yc that officially debuts today on YouTube and Facebook. Shorter snippets of the video ad will also appear on Instagram throughout the holiday.
Data analyzed for the survey was compiled by Momtrends Media and sourced directly by polling more than 300 random participants from its database of nearly 2,000 mommy bloggers across the country. Nearly 65% of participating moms surveyed have two to three children; nearly 20% have more than four children; and 15% one child with ages spanning between 2 years to teenage and up.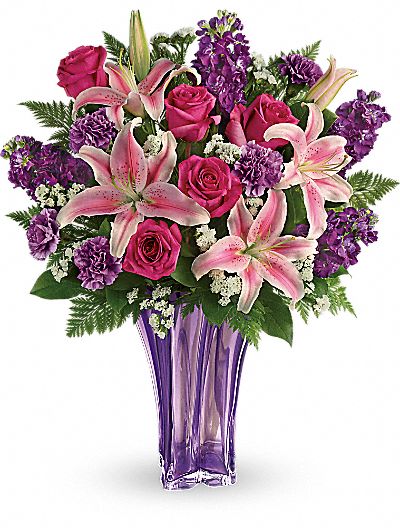 About Teleflora
Teleflora brings together the time-honored tradition of sending flowers with the modern benefits of an advanced florist network. By tapping over 11,000 member florists in North America alone, Teleflora offers the kind of personal touches, artistry and expertise you expect from a trusted neighborhood florist—even if that neighborhood is across the country. No prepackaged flowers in nondescript boxes dropped on your doorstep—Teleflora's network of professional florists create artistic arrangements personally delivered in a vase, often on the same day. And, with the organization's pioneering "Flowers in a Gift" Collection, the recipient gets a keepsake that turns the treasured gesture of a bouquet into a lasting memento. Luxe yet affordable, aspirational yet accessible, Teleflora makes every day an occasion. Follow Teleflora on Facebook.
About Momtrends
Momtrends Media, publishers of Momtrends and The Shopping Mama are a national lifestyle website and blog connecting moms to trusted product reviews, and all things stylish and trendy. The two sites deliver more than 400,000 page views and nearly 200,000 unique monthly visitors combined; and a database of nearly 2,000 national bloggers. For more information, please visit www.momtrends.com and http://theshoppingmama.com.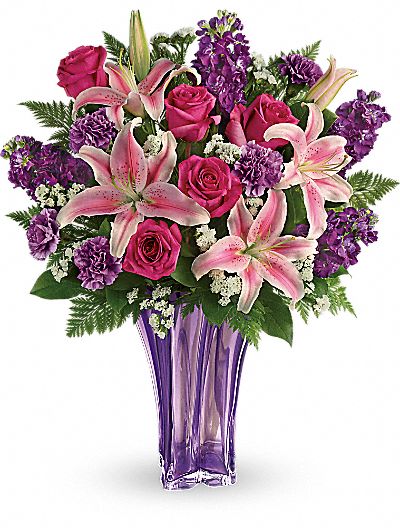 CONTACT:
Crystal Espinosa (
crystal.espinosa@wonderful.com
)
310.966.4665